A&C Auditing and Consulting Co., Ltd. is awarded a Certificate of Merit from Ho Chi Minh City Department of Tax
On 05 May 2022, Mr. Le Duy Minh – Chief of Ho Chi Minh City Department of Tax signed a decision on awarding Certificates of Merit from the Tax Department to organizations and individuals with excellent performance of tax policies and regulations in 2021.
The year 2021 experienced significant adverse impacts on the global economy as well as Vietnam economy due to Covid 19, causing various difficulties and challenges for business in almost industries and sectors. In such a challenging situation, A&C Team has made jointly constant efforts to achieve its goals while taking highly responsibilities for well complying with legal policies, including tax laws and policies.
Baker Tilly A&C is honored to be one of 944 organizations in Ho Chi Minh City, which are recognized for good achievements in compliance with tax policies and laws in 2021.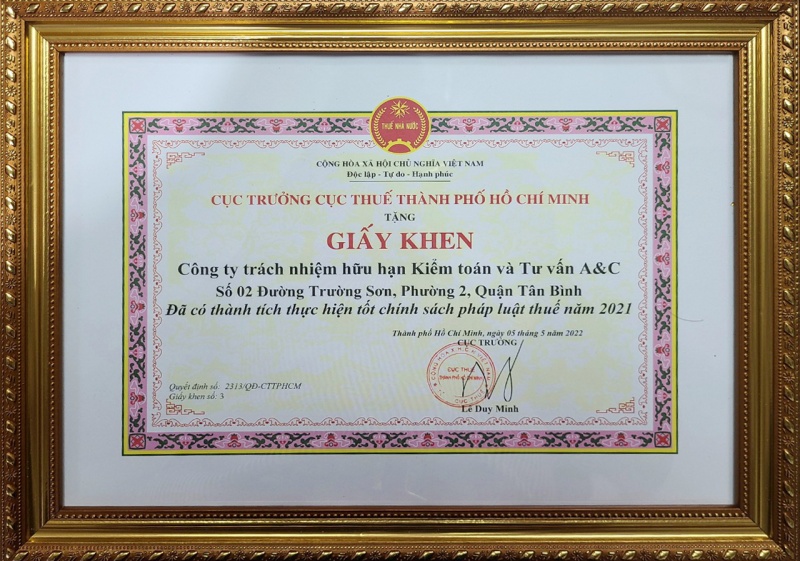 Certificate of Merit from Ho Chi Minh City Department of Tax awarded to A&C